Adolescent Therapy
counseling for teens in NJ
If you have concerns about your adolescent's mental health and are searching for counseling for teens in New Jersey, Mind By Design Counseling offers specialized services. In addition, your concerns can be validated by the World Health Organization's research. For example, the World Health Organization is raising awareness because one in seven 10-19-year-olds experiences a mental disorder globally, and suicide is the fourth leading cause of death of fifteen to twenty-nine-year-olds. Consequently, they have shown that during the formative years, teens who experience physical, emotional, and social changes during the formative years are most vulnerable.
What is Online Counseling?
Online counseling for teens in New Jersey is available with Mindby Design's treatment options. Fortunately, as effective as face-to-face counseling sessions, the therapist empowers individuals, families, or groups through therapeutic techniques to accomplish specific goals. In addition, it is a collaborative effort by both the client and the therapist to develop a trusting relationship to deal with problematic issues. As a result, teens who are experiencing anxiety, depression, or other conditions can work toward mental well-being.
Some teens need to know what it takes to establish mental well-being. Unfortunately, many adults are in the same situation. However, healthy social and emotional habits can only be developed with education. Therefore, counseling can teach essential lifestyle factors to establish mental well-being.
The following habits are needed for well-being:
Healthy eating and sleeping habits
Regular exercise
Positive and healthy coping mechanisms
Healthy problem-solving skills
Positive and healthy interpersonal skills
Beneficial management of emotions and feelings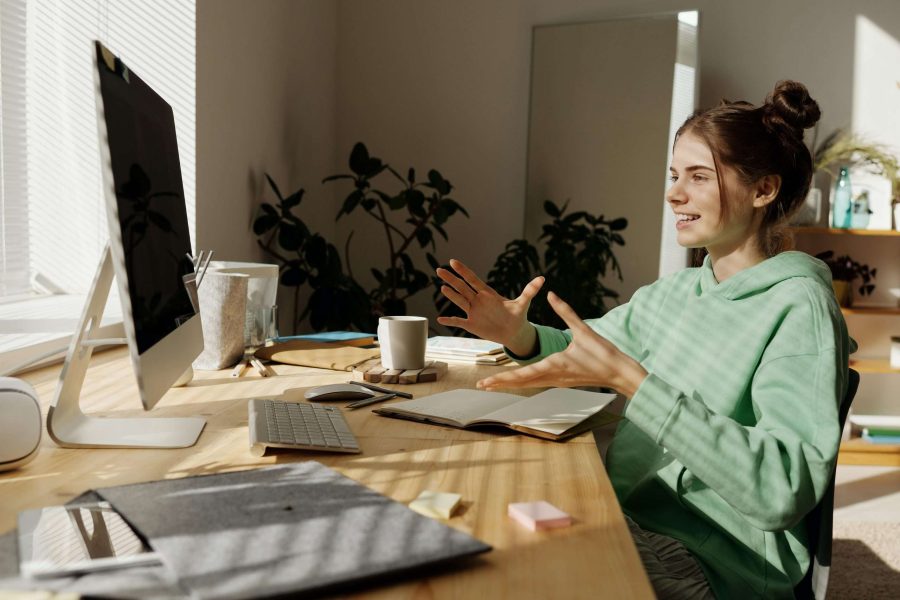 Counseling for teens in New Jersey provides therapy, lifestyle skills, and personal growth activities to improve well-being. First, an assessment is performed to determine problem areas and establish goals for the treatment. Secondly, the first few sessions can decide if the relationship matches and if counseling can continue. Lastly, therapy options and a treatment schedule are determined.
Disorders Adolescents Commonly Experience
Understanding the common disorders associated with teens and children will help parents identify a problem. Subsequently, searching for counseling may begin after identifying common psychological and behavioral factors. However, if no action is taken, this could affect the teen's chances of a fulfilling life as an adult. Therefore, treating mental health is just as vital as physical health. Here are some common disorders teens and children face:
Emotional Disorders
Behavioral Disorders
Eating Disorders
Psychosis
Suicide and Self-Harm
Risk-taking Behaviors
Emotional Disorders
According to The World Health Organization, depression, and anxiety disorders are common in adolescents and children aged ten to nineteen and present with unexpected mood changes. Furthermore, social withdrawal and school issues can cause an escalation in isolating behaviors. Finally, the most frightening aspect of emotional disorders is that depression can lead to suicidal thoughts.
Behavioral Disorders
Eating Disorders
Psychosis
Suicide and Self-Harm
Risk-taking Behaviors
How Social Media Can Effect Your Teens and Children
Adolescents are experiencing a higher level of vulnerability in our technologically advanced society. Social media and societal changes are partially responsible for a rise in social exclusion, discrimination, stigma, school problems, risky behaviors, and human rights violations. Unfortunately, mental health conditions could develop without counseling for children in New Jersey. Finally, parents must recognize how vulnerable their children and teens are to mental health damage.
Adolescents are overusing social media platforms to a dangerous level. In addition, social media causes unnecessary stressors in teens lives. However, low self-esteem, a typical teenage problem, is plunging adolescents into dark depths of depression and, in some cases, leads to suicide. Therefore, if social media is damaging your children or teen, counseling for teens in New Jersey is available with Mind By Design Counseling.
Teens commonly interact and socialize on the following social media platforms:
Instagram
Snapchat
Facebook
TikTok
And other apps
Through these applications, social media can cause changes in friendships, relationships, and self-esteem. In addition, stress, anxiety, and sadness can escalate through bullying behaviors on these platforms. Furthermore, social media can project the illusion of perfection in many posts. Finally, a sense of disconnection can occur with low self-esteem, lack of acceptance on social media posts, and cause fear of missing out on important events, isolation, anxiety, and depression.
Therapy can address the problems social media causes in your teen's life. For example, social media limits can help control some adverse effects. Additionally, therapy can teach healthy coping mechanisms and relationship behaviors. Finally, learning how to instill self-acceptance through counseling will help to practice self-love.
Signs & Symptoms Your Teen May Need Counseling in NJ
Adolescents are experiencing more than physical changes during their teen years. Early detection and treatment are imperative to address the signs and symptoms of a problem. If you can identify your teen's signs and symptoms, consider teen therapy in New Jersey.
Angry, irritable, and impulsive
Worried, anxious and depressed, or sad
Stomach issues and changes in eating habits
Inconsistent sleeping habits
Gender identity
Difficulties at school or test anxiety
Low self-esteem
Family dysfunction or divorce
No interest in activities usually enjoyed
Social interactions cause anxiety
No focus or concentration
Excessive perfectionism or OCD
Educational transitions
Parents recognizing the signs and symptoms of a problem may address it with their teens. However, realizing that some teens may resist and refuse to see a professional is essential. Mind By Design Counseling offers specialized therapy for teens, see if one of our specialized therapist is a good match. After a few sessions, and over time, the teen could trust their therapist.
Benefits of Counseling for Teens in New Jersey
The benefits of counseling for teens in New Jersey are innumerable. For example, adolescents and children experience many mental health disorders. In addition, individual therapy can help address the symptoms of depression or anxiety and teach techniques to address them. Subsequently, some mental health disorders, such as phobias, obsessive-compulsive disorder, and panic disorder, have severe symptoms that disrupt one's ability to live a happy, fulfilled life. Finally, evidence-based therapies have been proven successful with many mental health disorders.
Moving in another direction, counseling for children can address traumatic events, dysfunctional family relationships, forms of abuse, and bullying. First, these factors adversely affect children and teens, and need professional help to process strong emotions and feelings. Secondly, strong emotions can be buried without therapy and cause behavioral issues later in life. Most importantly, adolescents are acquiring habits they will carry with them for a lifetime so that counseling can set them up for a happier and more fulfilling life.
Types of Counseling for children and teens in New Jersey
Counseling for children and teens in New Jersey can replace negative behaviors, thinking, and coping mechanisms with positive and healthy factors. Fortunately, evidence-based therapies successfully treat mental health conditions, substance use disorders, and relationship dysfunctions. Finally, a combination of treatments can be introduced to treat different issues.
Therapy can increase self-esteem, confidence and build a strong foundation for mental and physical well-being. In addition, therapy builds a strong foundation for future happiness. Options for treatment can include one or all of the following:
Cognitive Behavioral Therapy
Cognitive Behavioral Therapy for teens helps to identify the causes of anxiety or depression and how to change thoughts in behaviors to resolve the issues.
Virtual Reality Therapy incorporates new technology, including a computer-generated simulation that explores new coping mechanisms to trigger situations in a safe environment.
Alternative Therapy offers art and play therapy for children and teens to include fun interactions while accomplishing goals.
Grief Therapy offers techniques and therapies to process loss, grief, or change. Experienced therapists specializing in grief counseling can help children and teens learn new healthy coping mechanisms to deal with their emotions and feelings.
Find Help for Securing Professional Counseling for Teens in New Jersey
Counseling for children and teens is imperative when there is a psychological or mental health concern. But parents are often trying to figure out what to do to help or how to decide what option is best. However, Mind By Design Counseling in New Jersey offers trained therapists who can work with you through an assessment and provide online treatment for your child or teen. You can contact us online with an inquiry or by phone to move forward to see if it's a good match for everyone. 
Get In Touch With An Online Therapist Today!
Get In Touch With An Online Therapist Today!